Saab 9-3 2.8T V6 TurboX 280HP 400Nm Automatic Private seller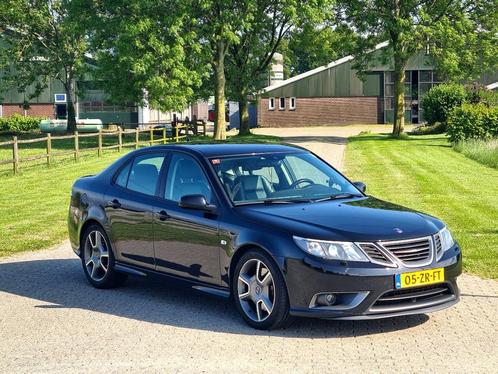 Unfortunatelly I have to sell my beloved car - Saab 9-3 SportSedan TurboX. Best Saab ever made!

Limited edition - only 2000 pieces made worldwide!

I am private seller, 2nd owner and I have owned it for 7 years.

This amazing car brought me tons of great memories, adventures and thrills. Never let me down and I took good care of it. Never had accident or damage.

It is really painful to sell it as this cas was my dream.

Basic specifications:
- Accident/damage free
- 2.8l V6 turbocharged
- 280HP
- 400Nm
- 4x4
- automatic gearbox (with manual option)
- navi GPS (touchscreen)
- full option except of seat's memory and sunroof
- BSR cone airfilter (dedicated to Saab 9-3. Original included)
- 18" TurboX wheels
- BOSE premium sound system (9 speakers + subwoofer)
- bixenon lights (new bulbs)
- sport steeringwheel
- leather seats (heated)
- cruise control
- winter tyres included
- 219833km milleage
- 11.5l/100km (mixed real consumption)

Distribution chain was changed 3 years ago (so the engine is basically new), APK (with small checkup and oil change) done 2 weeks ago, new power steering pump (April)

Questions, offers, test drives - please don't hestiate to contact!